Drifters is a Western in the spirit of films from the 60's and 70's. Our hope is to shoot the current short film and continue the story with a full web series.
The story begins in a small town with a corrupt Sheriff who is hell bent on keeping the town safe from outsiders. When three strangers appear in town and the gunfire starts, his quiet town and corrupt past are exposed with deadly results.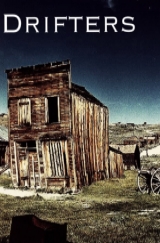 Drifters
-
---
---
Revenge, guns and loyalty in the old west.
Photos
Storyline
---
---
Details
Box Office
Company Credits
Technical Specs